Our ancestors arrived in this area in 1787, when what is now our estate (along with the approximately 14,000 surrounding acres which were then known as Gooney Manor Leeds) was included in the vast 5 million acre land grant owned by Lord Fairfax of England. In 1812, Lord Fairfax's heirs sold Gooney Manor Leeds to James and Chief Justice John Marshall. The Marshall family sold about 8,000 acres to William Woodward in 1837, and Stephen Clifton Lawson (Jeff's great-grandfather) purchased a small part of the Woodward tract in 1901.
Beginnings
Stephen Clifton Lawson and his wife, Annie Susan Beaty bought this property in 1901. They were the first generation of our family to live on and farm this land. The only structure on the land at that time was a very nice log cabin. The Lawsons lived in this cabin while they built a larger home that is still used by our family today. In addition to the Manor home, the Lawsons also constructed a large German-style bank barn and numerous other outbuildings. Most of these structures are still being used today although for different purposes and include a separator house with well porch and spring dairy, a corn house, a garage, a wood house, a meat house, a light-house for generating electrical power, a vinegar house, an ice house, a blacksmith shop, a hen house, two brooder houses, a turkey house and other structures for maintaining livestock.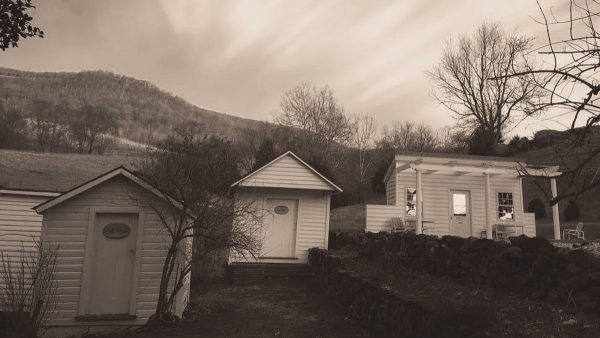 This is a mountain farm and although the Lawsons grew both wheat and corn in the lower more fertile fields, much of the farm which is steeply sloped and with less fertile soils, was first planted to apple and peach orchards. It is high on these mountain slopes above where once orchards flourished that we now grow our wine. In addition to selling wheat, corn, apples and peaches, the Lawsons sold cream, butter and eggs. Everything else raised or grown on the farm was for their family's consumption.
Passing on the Family Farm
The Lawsons had one child, Ruth Ardelia, who married Raymond Hodder Rudacille. They were the second generation of our family to work and live on this land. Ruth gave birth to two children in the Manor home, a son Stuart Lawson and a daughter Anna Rae. Upon the deaths of Ruth and Raymond, the farm passed to their two children. Anna Rae married Alpheus Lee White, and the portion of the farm that Anna Rae inherited is where the vineyards and winery are now established. Alpheus and Anna Rae had three sons, the youngest of whom developed an interest in and an appreciation for fine wines.
Vineyards established in 1995
Alpheus White along with his three sons own the farm winery business together. It is managed and operated by the youngest brother, Jeff Raymond White, whose interest and appreciation for wines blossomed while working for a nearby Virginia winery. He established the original vineyards in 1995 and envisioned what is today Glen Manor Vineyards. Over time, additional vineyard plantings have been added, slowly increasing the acres under vine.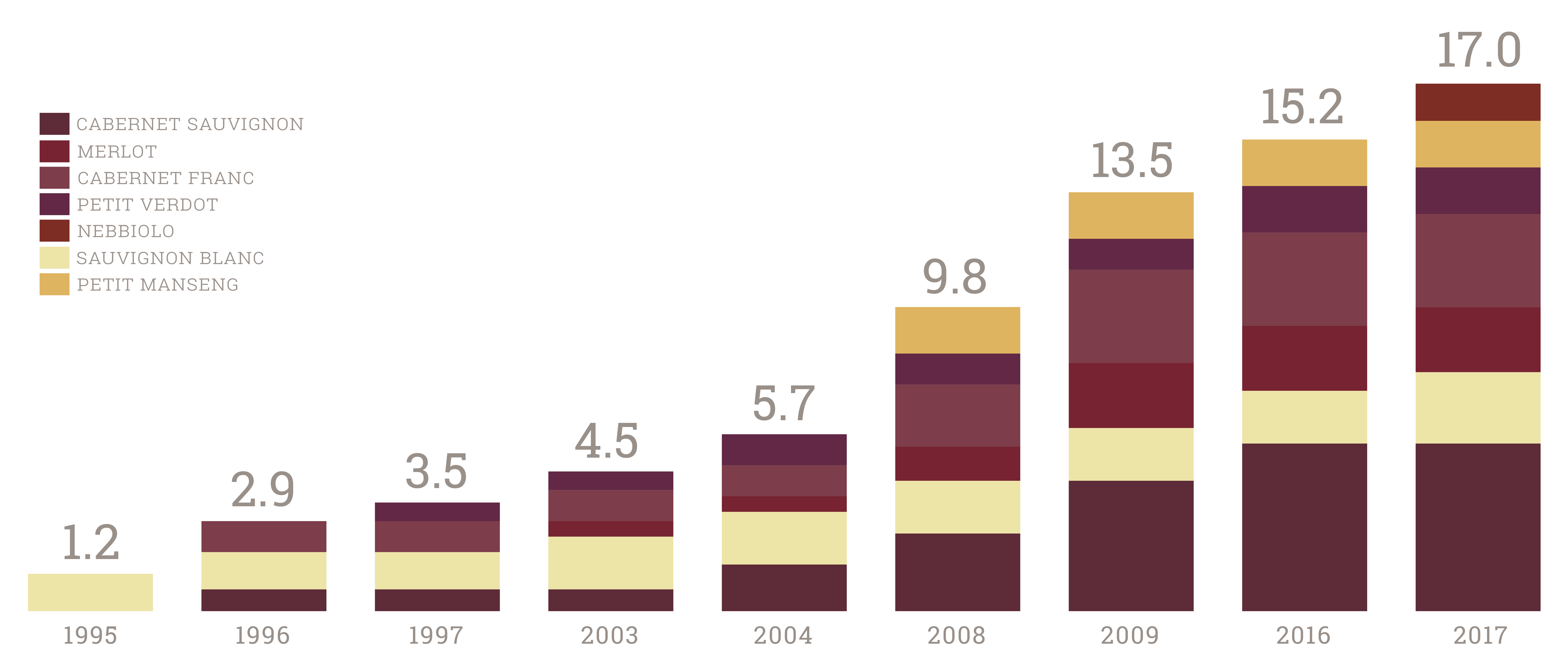 Today, the estate comprises 212 acres of pastures, forests, and currently 17 acres of vineyards. Our farm is recognized by the Commonwealth of Virginia as a Century Farm for being owned and farmed by five generations of our family for over 100 years. Furthermore, we have been commended by the Virginia Assembly and by the press.
As we look to the future, we welcome the next generation of family farmers. Jeff's niece and nephew, Ashleigh White and Jack White, have recently joined the team at Glen Manor Vineyards learning and working the vines and the cellar alongside their uncle.